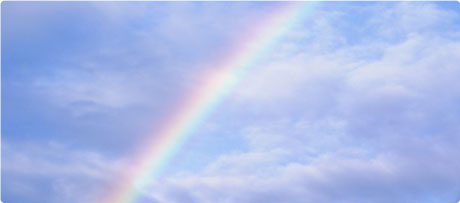 News
May 24, 2019
O2, or oxygen is ordinary in our every day lives, it is in fact it is the third most abundant element in the universe by weight. It is colourless and odourless and this lively gas is incredibly reactive.
We breathe it in as we go about our day, at the chamber we breathe it almost pure at 100%, under pressure when we descend on a dive in the chamber, and we follow strict procedures to keep our oxygen safe in storage.
When referring to Oxygen Therapy we talk about Hyperbaric Oxygen Therapy, or HBOT. HBOT can bring welcome relief and healing to you, your friends and family.
So how can ordinary oxygen be used as a therapy if we are already breathing it?
To book your free assessment with the Doctor to find out how HBOT can help you, a friend or family member please click her for more information.
April 12, 2019
1. Reduces swelling
Oxygen that is breathed in a hyperbaric (under pressure) environment enhances your white blood cell count that fights bacteria and swelling caused by injury.
2. Facilities soft tissue healing
Angiogenesis (blood vessel regeneration) helps to create the best environment for the body's natural healing process to repair damages.
3. HBOT can cut recovery time by 70%
Undergoing a course of HBOT alongside physiotherapy has proven results to get you back to fitness in 70% less time*.
4. Hyperbaric plasma load
Hyperbaric oxygen causes 100% oxygen to diffuse into the plasma and be stored there. The viscosity of the oxygen loaded plasma means that it can pass restrictions caused by swelling and injury, and perfuse further into tissues.
5. Enhances performance by increasing your red blood cell count
Much like training at altitude HBOT causes the body to increase production of red blood cells, breathing oxygen in a hyperbaric environment has the same effect and increases oxygen carrying capabilities. This can decrease symptoms of fatigue and encourage energy levels to be maintained during training periods.
To find out more now about Hyperbaric Oxygen Therapy and how it could help you please click HERE.
The hyperbaric chamber can fit up to twelve people at once.
December 03, 2018
Why is the NHS not funding Hyperbaric Oxygen Therapy treatments for Diabetic foot ulcers when it has apparent positive results?
Get ready for the most well respected whistle blower of the DFU (Diabetic Foot Ulcer) study scandal to tell you why.
HBOT is a treatment in which a patient breathes 100% oxygen whilst inside a chamber at a pressure higher than sea level pressure. It is the new application of an old technology to help resolve certain medical problems. When a patient is given 100% oxygen under pressure, haemoglobin is saturated, but the blood can be hyper-oxygenated by dissolving oxygen into the plasma which gets to the tissues in greater concentrations.
It can be helpful particularly for anyone who is suffering from a wound that is slow to heal. Diabetic ulcers are prime examples of such wounds. They are graded in terms of their severity, which is usually related to the length of time the ulcer has existed. Hyperbaric Oxygen Therapy can be useful for all grades of ulcer, by speeding healing and preventing the ulcer from deteriorating. This helps decrease the risk of unnecessary surgery or amputation. It also reduces long term costs such as the use of expensive dressings, and frees up hospital beds and staff.
April 30, 2018
Governor Doug Ducey has signed off on legislation expressing support for hyperbaric oxygen therapy (HBOT) to treat veterans with traumatic brain injuries and post-traumatic stress disorder.
December 17, 2017
[pdf-embedder url="https://oxygenhealing.co.uk/wp-content/uploads/2017/12/Father-Christmas-Health.pdf" title="Father Christmas' Health"]
October 02, 2017
WILL IT WORK FOR ME?
With some medical conditions it is possible to predict how well HBOT will work to cure the problem.
This is by using transcutaneous oxygen monitoring – or TCOM.
TCOM is a non-invasive method of measuring the oxygen level of the affected tissue.
As oxygen is carried by the blood, TCOM is used as an indirect measure of blood flow to the tissue.
And as blood flow is important for wound healing, TCOM is used to predict the ability of tissue to effectively heal with HBOT.
VIDEO
It is most commonly used for lower leg problems caused by diabetes, but as the electrodes can be placed anywhere on the body it is also used for problem wound healing and post-irradiation tissue damage elsewhere on the body.
If the doctor thinks that TCOM will benefit in assessing a patient for HBOT, then it will be used before treatment is commenced.
TCOM can also be used to assess how well the HBOT is working by performing measurements after ten or twenty HBOT treatments.
March 23, 2017
Sometimes a good small study is enough to merit serious attention, help prove a concept, and inspire others to expand the investigation. The last and only time we reported on hyperbaric oxygen therapy (HBOT) for inflammatory bowel disease (IBD), the subject was a 2012 systematic review of the medical literature. IBD, or chronic inflammation of the digestive tract, includes Crohn's disease and
March 23, 2017
Sometimes a good small study is enough to merit serious attention, help prove a concept, and inspire others to expand the investigation. The last and only time we reported on hyperbaric oxygen therapy (HBOT) for inflammatory bowel disease (IBD), the subject was a 2012 systematic review of the medical literature. IBD, or chronic inflammation of the digestive tract, includes Crohn's disease and
March 13, 2017
...but we've been busy working. HyperbaricLink has been getting bigger and better since it first appeared on the web in June of 2009. Just a couple weeks ago we rolled out the HyperbaricLink Registry, a major development effort we've been working on for months.  The Registry enables hyperbaric treatment centers to provide detailed, updated information about themselves using an efficient
March 13, 2017
...but we've been busy working. HyperbaricLink has been getting bigger and better since it first appeared on the web in June of 2009. Just a couple weeks ago we rolled out the HyperbaricLink Registry, a major development effort we've been working on for months.  The Registry enables hyperbaric treatment centers to provide detailed, updated information about themselves using an efficient