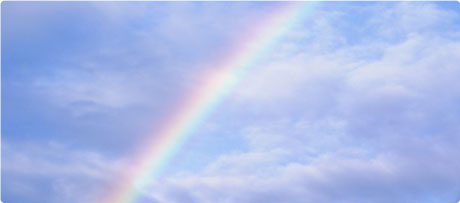 News
May 19, 2013
Northampton Town will play Bradford City at Wembley this weekend for the right to be promoted to nPower League 1.
In the run up to the big event some of the clubs players have been turning to hyperbaric oxygen therapy treatment at Oxygen Healing's hyperbaric chamber in Rugby to help get them to full fitness for the essential game on Saturday.
See how the boys have been getting on in an article from last week's match day programme: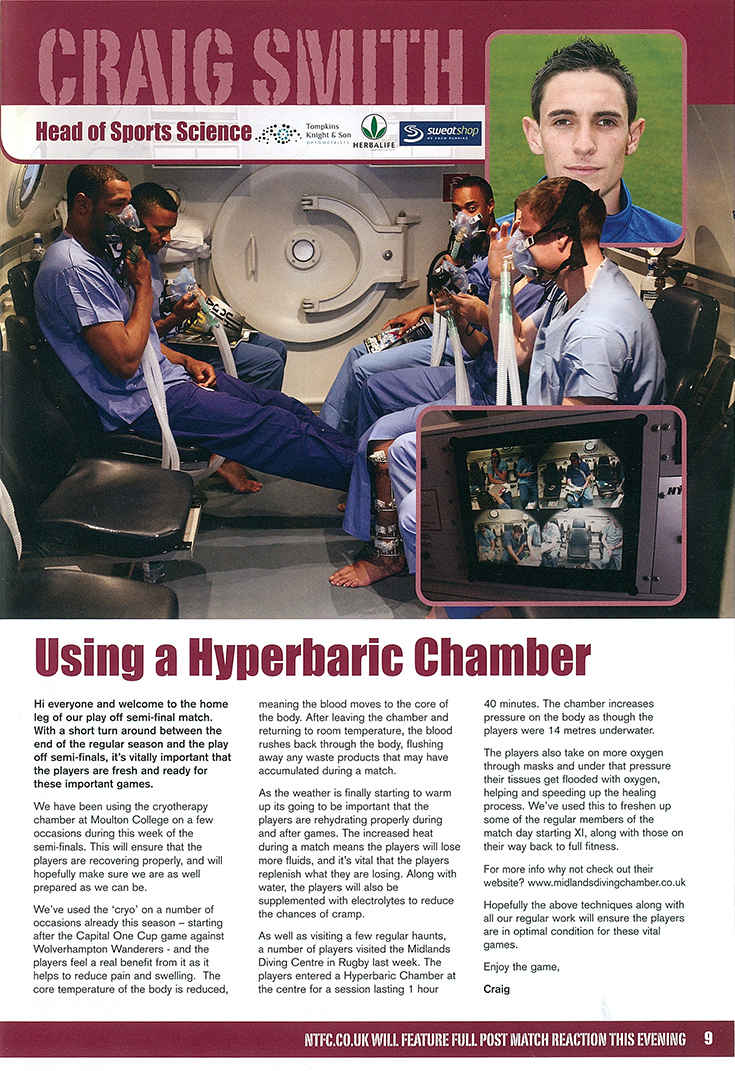 May 19, 2013
Saracen powerhouse Brad Barritt talks to the Evening Standard about getting his HBOT (Hyperbaric Oxygen Therapy Treatment) at Oxygen Healing's London chamber, which is located in St John's Wood.
Brad suffered an ankle injury in a recent rugby match against Toulon and has since been striving to get back to full fitness with the aid of hyperbaric oxygen therapy.
January 10, 2013
Junior Seau had CTE. NFL statement on NIH finding bit.ly/WDLnwP. #HyperbaricLink 5/2012 story bit.ly/Ix7rqX. — Ron Mills (@O2ron) January 10, 2013
December 12, 2012
Oxygen Healing has hit the headlines again with our star patient, London 2012 Gold Medalist Greg Rutherford. Greg has had a number of courses of HBOT treatment with us after suffering a recurring tear in his hamstring prior to the Olympic games last summer.
Crediting Hyperbaric Oxygen Therapy Treatment with getting him back on the road to recovery and propelling him towards his medal winning 8m 31cm jump, Greg tells the Mail on Sunday how thankful he is for the treatment he received.
Read the full story by Patrick Strudwick.
November 28, 2012
Featured in the Daily Mail Health section this week was an article promoting the work done with Oxygen Healing at the London and Midlands Diving Chambers, focusing on one of the patients, Gwynneth Flowers.
Gwynneth contracted necrotising fasciitis and as a result suffered from a severe un-healing wound that caused her a lot of pain and discomfort, not to mention considerable embarrassment and mobility issues. Dissatisfied with the results and efforts of the NHS and not wanting to succumb to the surgeons knife and have her leg amputated, Gwynneth turned to Hyperbaric Oxygen Therapy in order to save her limb and claw back her independence. Having been refused funding by the NHS for the treatment, Gwynneth was determined to fund the treatment herself and says it was worth every penny.
Read the full article in which Gwynneth LDC Medical Director Dr Oliver Firth talk to the Daily Mail's Lucy Elkins.
August 07, 2012
President, American College of Hyperbaric Medicine (ACHM)  Medical Director, The Center for Comprehensive Wound Care and Hyperbaric Oxygen Therapy, St. Luke's Medical Center, Aurora Health Care, Milwaukee, Wisconsin     President and Chief Medical Officer of WebCME.net    Associate Professor and Hyperbaric Consultant, Medical College of Wisconsin  MD from the Uniformed Services University of
August 07, 2012
President, American College of Hyperbaric Medicine (ACHM)  Medical Director, The Center for Comprehensive Wound Care and Hyperbaric Oxygen Therapy, St. Luke's Medical Center, Aurora Health Care, Milwaukee, Wisconsin     President and Chief Medical Officer of WebCME.net    Associate Professor and Hyperbaric Consultant, Medical College of Wisconsin  MD from the Uniformed Services University of
July 18, 2012
In the wake of new incidents of pilot hypoxia and bends in the F-22 Raptor stealth fighter jet, CNN senior national security producer Mike Mount has filed an excellent report this week on the status of ongoing investigations. Choice quotation: Last month, the two members of Congress released numbers by the Air Force that showed pilots flying the F-22 Raptor reported illness from oxygen
July 18, 2012
In the wake of new incidents of pilot hypoxia and bends in the F-22 Raptor stealth fighter jet, CNN senior national security producer Mike Mount has filed an excellent report this week on the status of ongoing investigations. Choice quotation: Last month, the two members of Congress released numbers by the Air Force that showed pilots flying the F-22 Raptor reported illness from oxygen
July 17, 2012
Before we take a break from this topic, here's one more quick but inspiring story about success with hyperbaric oxygen therapy for deadly soft tissue infections, or flesh-eating disease, sometimes including gas gangrene or bone infections. Nurse manager Amy Pakes, RN, MS, says Nassau University Medical Center, a NuHealth hospital in East Meadow, New York, sees a dozen cases of necrotizing