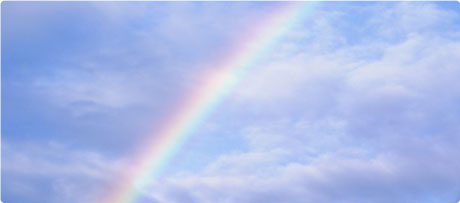 What's new
March 09, 2022
Clinical Research, Midlands Diving Chamber, Hospital of St Cross, Rugby, Warwickshire.
info@midlandsdivingchamber.co.uk
Introduction: SARS-CoV-2 affects the innate immune response and activates an inflammatory cascade. Hyperbaric oxygen (HBOT) has proven anti-inflammatory effects. This has been seen in the acute hospitalised phase of infection and evidence has also shown that discharged patients still show Chest X-ray changes of pulmonary fibrosis. Post-SARS studies have shown up to 43% prevalence of impaired lung gas diffusion up to 2 years from discharge.
Previous post SARS studies have shown a high incidence of Post Viral Syndrome, even up to 4 years post-infection and notably high in health workers.
A prevalent symptom of SARS-CoV-2 infection is "silent hypoxia". When severe, this will lead to the patient's hospitalization or death. If moderate, the home-isolator can have oxygen saturations below 90% for several days.
There is no evidence as to the long term effects of this, but using a model of the chronic hypoxia of carbon monoxide poisoning – similar symptoms in the Delayed Neuropsychological Syndrome of COP are seen in Post-Covid Syndrome.
Hyperbaric oxygen has been shown to be effective across all 3 aetiologies that can cause chronic symptoms after SARS-CoV-2. Our hypothesis is that early use of HBOT after discharge – in patients, who needed supplemental oxygen whilst hospitalized, will prevent long term symptoms. Our secondary hypothesis is that HBOT will alleviate symptoms in those already with long-term symptoms.
Materials and Methods: This is a pre-trial proposition and if successful will go to a full "randomised, controlled trial for the safety and efficacy of hyperbaric oxygen for the prevention and treatment of chronic post-covid symptoms- "Post-Covid Syndrome". This will take place at Midlands Diving Chamber, Rugby, Warwickshire.
Study Design: An observational study where positive results will lead to a full RCT
Study Population: 10 patients already with long term symptoms. 10 patients recently discharged who had received supplemental oxygen either CPAP or ventilation
Intervention: HBOT at 2.4 atm for 90 minutes with air breaks. One session daily. 10 in total across 2 weeks.
Control: Current best practise for discharged SARS-CoV-2 patients and those still with chronic symptoms.
Indices: FEV1, FVC , Sa02, TCOM – at MDC //  IL6, CRP, DLCO, Lung CT – local provider
Study endpoint: Participants will have 10 HBOT sessions. After this their indices will be compared to those at the beginning. If they have improved and they are symptom free then they will leave the trial with a 30 day follow up. If indices have improved but there are still Post-covid symptoms another 10 sessions of HBOT will be given with follow up after. A maximum of 40 sessions will be allowed.
Results: All results will be peer reviewed and published in a relevant journal. We await a Clinical Trial number
Funding: The Diving Chamber Treatment Trust. Charity Number: 1139049
Summary and Conclusions: A positive result from this observational study will lead to full RCT. The implications of this would new best practice in discharged SARS-CoV-2 patients who needed supplemental oxygen whilst in hospital, as well as a new treatment modality for Post-Covid Syndrome.
May 12, 2021
Did you know we have been treating patients suffering from the ongoing symptoms of Long COVID and we have seen incredible results?
Professional boxer Rachel Ball saw her symptoms persist for weeks and then months, threatening to end her career until she came to Midlands Diving Chamber for hyperbaric oxygen therapy where we treated her at a therapeutic depth and saw her dreams of recovery come true.
Watch her interview with ITV News now, featuring our very own Dr Michael Gonevski click the image below for the full interview.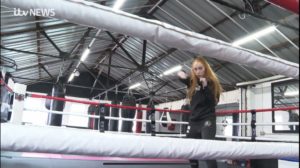 CLICK HERE TO WATCH THE VIDEO ON ITV NEWS
If you have any questions or would like more information on treatment for Long COVID please contact us now.
Call: +44 (0) 7931 472602
What's app: +44 (0) 1788 579 555
Email: doctor@midlandsdivingchamber.co.uk
June 04, 2020
Sarah Courtney, Minister for Health
The health, safety and wellbeing of Tasmanians is our highest priority as we continue to deal with COVID-19.
From tomorrow, the new Department of Diving and Hyperbaric Medicine, with more capacity and capability for patient treatment, research and training, will open in K-Block.
This means more patients can be treated with hyperbaric oxygen simultaneously in the multiplace chamber, which has capacity for up to 10 patients.
There is also a dedicated treatment room for ICU patients who require hyperbaric oxygen treatment.
Patients will enjoy improved amenities in the multiplace chamber with more space, patient entertainment and a private toilet.
Two monoplace chambers are also available for patients who are unable to sit or who cannot tolerate the traditional method of oxygen delivered via a hood or mask.
K3E has more clinical areas with more wound, treatment and consultation rooms.
Tasmania's new state-of-the-art multiplace, hyperbaric chamber has been designed by Australian experts with clinical and technical advice every step of the way from the Royal Hobart's hyperbaric team.
Hyperbaric oxygen treatment is a well-known treatment for decompression illness and is essential for Tasmania's commercial and recreational diving industries.
It is also used to treat other conditions that affect many Tasmanians every year – tissue injury from radiation after treatment for cancer, diabetic wounds and serious infections such as gangrene, for example.
The chamber has been fitted with dual-capability to pressurise (hyperbaric) and depressurise (hypobaric) and is a first for the southern hemisphere.
Hypobaric chambers are used for aerospace, or altitude research and training to simulate the effects of high altitude on the body, especially low oxygen levels and low ambient air pressure.
The dual-capability chamber will create a world-class research facility, unique in the southern hemisphere and one of just a few globally; the first with combined capability in the country.
Meanwhile, following rigorous testing, the helipad will be fully commissioned and ready for patients from Wednesday, May 6, 2020.
Fast, dedicated lifts in K-Block will allow retrieval teams to get patients to their treatment areas within minutes.
This is significantly faster than landing at the Cenotaph, which required transfer by road ambulance to the hospital.
Also, a third inpatient ward will open in K9E on Thursday, May 7, 2020.
The orthopaedics and surgical specialties unit will open 25 beds and includes a bariatric room, negative pressure isolation room and state-of-the-art burns bath with best practice airflows in its own designated area.
Patient services are now being delivered in K-Block with admissions and departures on KG, general and respiratory medicine, K10E and general and vascular surgery, K9W.
We are continuing to monitor the COVID-19 situation daily and will remain flexible in the use of health facilities to best meet the health needs of Tasmanians.
The sequence and opening of more wards and services over coming weeks will continue to be reviewed in light of Tasmania's COVID-19 preparedness.
Read more: here.
April 15, 2020
Since the original post here on 3/10/2020 Dr. Harch has been communicating nearly daily with the Chinese physician group who had the initial experience treating COVID-19 pneumonia and respiratory failure in Wuhan, China.  The goal, based on Dr. Harch's 29 years of interface with academic physicians, institutions, and governments where decisions to implement a medical therapy are based on published information in peer-reviewed medical journals, has been to get Dr. Xiaoling's, Chen's, and colleagues' original five case series published in an English language medical journal.  Simultaneously, recommendations would be made on safety features for delivering HBOT to patients while protecting healthcare workers and other patients. 
Because of the urgency/emergency in trying to disseminate this information safely Dr. Harch reviewed all of the data, organized the Chinese experience, and presented it to the governors of New York and Louisiana, the two hardest-hit U.S. epicenters of the pandemic and their medical staffs.  The goal was to have government sponsored HBOT application in safe hospital settings.  Their response was that they wanted to see published information on the Chinese experience, reinforcing the original plan to get the Chinese HBOT data published in an English-language scientific/medical journal.  When these responses were received Dr. Harch tried to convert his clinic to an exclusive COVID-19 treatment center, but due to the severe condition of the patients, the need for ambulance transport daily from the hospital to the clinic, and the lack of reimbursement for this transport, this plan had to be abandoned and a formal application made for a study to be done.
Yesterday, my published Commentary article was released by Medical Gas Research which is attached.  It will be in the June issue of Medical Gas Research and should appear on their website shortly.  The graph in the Commentary is from the Chinese 5 case series, showing the daily increase in blood oxygen saturation with each HBOT.  With permission from the Chinese authors I have also posted their two case reports, a ventilator patient, and a severe patient who was deteriorating and refused intubation.  That second case report is the most severe patient in their five-patient series.  The severe patient's case report was translated to English for me by the Chinese authors.  I am awaiting the translation of the ventilator patient case report.  Also listed below is the English language version of the manuscript released by Dr. Xiaoling to colleagues in China earlier in the pandemic out of urgency to spread their experience.  The recipients put it on the internet and it has circulated in several forms.  The final version of this, reformatted, and partially grammar corrected for English by Dr. Harch with stronger arguments on the rational for HBOT in COVID-19 is awaiting the Chinese author's permission to release once the Chinese journal has published this version.
Lastly, the Chinese infection control procedures for their multi-place chamber are listed, along with a picture of the console/department staff of the hyperbaric unit.  They do not have a picture of the "inside" attendants.  The "inside" attendants actually never entered the multiplace chamber with the patients.  They remained in a separate lock from which they could enter the patient lock if necessary.  In the treatment of 35 patients no hyperbaric staff entered the treatment lock.  None of the medical staff contracted COVID-19.  Of the 35 patients, 29 were less severe than those described above.  The Chinese doctors stated that these patients would have all improved without HBOT, but once the patients witnessed how rapidly the severe patients improved they demanded HBOT from the hospital administration.  The administrators "pressured" the HBOT staff to treat the less severe patients.  All 35 recovered and were discharged from the hospital "cured."  Since then Dr. Harch has communicated with a physician team at another hospital in Wuhan that has treated 34 patients.  They stated that it was a clinical urgency that prompted their attempt at HBOT.  They performed no "study," but are now collating their data to present.  Purportedly, hyperbaric physicians in Pakistan, Iran, Thailand, and Japan have also begun treating COVID-19 patients. 
The net result of all of this is that the Chinese experience with HBOT in COVID-19 is duplicating the Cunningham experience with Spanish Flu in 1918.  There are now multiple studies that have been launched on HBOT in COVID-19.  HBOT appears to be treating the hypoxemia and underlying pathology (lung inflammation) in COVID-19.