Archives
May 24, 2019
O2, or oxygen is ordinary in our every day lives, it is in fact it is the third most abundant element in the universe by weight. It is colourless and odourless and this lively gas is incredibly reactive.
We breathe it in as we go about our day, at the chamber we breathe it almost pure at 100%, under pressure when we descend on a dive in the chamber, and we follow strict procedures to keep our oxygen safe in storage.
When referring to Oxygen Therapy we talk about Hyperbaric Oxygen Therapy, or HBOT. HBOT can bring welcome relief and healing to you, your friends and family.
So how can ordinary oxygen be used as a therapy if we are already breathing it?
To book your free assessment with the Doctor to find out how HBOT can help you, a friend or family member please click her for more information.
December 03, 2018
Why is the NHS not funding Hyperbaric Oxygen Therapy treatments for Diabetic foot ulcers when it has apparent positive results?
Get ready for the most well respected whistle blower of the DFU (Diabetic Foot Ulcer) study scandal to tell you why.
HBOT is a treatment in which a patient breathes 100% oxygen whilst inside a chamber at a pressure higher than sea level pressure. It is the new application of an old technology to help resolve certain medical problems. When a patient is given 100% oxygen under pressure, haemoglobin is saturated, but the blood can be hyper-oxygenated by dissolving oxygen into the plasma which gets to the tissues in greater concentrations.
It can be helpful particularly for anyone who is suffering from a wound that is slow to heal. Diabetic ulcers are prime examples of such wounds. They are graded in terms of their severity, which is usually related to the length of time the ulcer has existed. Hyperbaric Oxygen Therapy can be useful for all grades of ulcer, by speeding healing and preventing the ulcer from deteriorating. This helps decrease the risk of unnecessary surgery or amputation. It also reduces long term costs such as the use of expensive dressings, and frees up hospital beds and staff.
April 30, 2018
Governor Doug Ducey has signed off on legislation expressing support for hyperbaric oxygen therapy (HBOT) to treat veterans with traumatic brain injuries and post-traumatic stress disorder.
December 17, 2017
[pdf-embedder url="https://oxygenhealing.co.uk/wp-content/uploads/2017/12/Father-Christmas-Health.pdf" title="Father Christmas' Health"]
October 02, 2017
WILL IT WORK FOR ME?
With some medical conditions it is possible to predict how well HBOT will work to cure the problem.
This is by using transcutaneous oxygen monitoring – or TCOM.
TCOM is a non-invasive method of measuring the oxygen level of the affected tissue.
As oxygen is carried by the blood, TCOM is used as an indirect measure of blood flow to the tissue.
And as blood flow is important for wound healing, TCOM is used to predict the ability of tissue to effectively heal with HBOT.
VIDEO
It is most commonly used for lower leg problems caused by diabetes, but as the electrodes can be placed anywhere on the body it is also used for problem wound healing and post-irradiation tissue damage elsewhere on the body.
If the doctor thinks that TCOM will benefit in assessing a patient for HBOT, then it will be used before treatment is commenced.
TCOM can also be used to assess how well the HBOT is working by performing measurements after ten or twenty HBOT treatments.
January 30, 2017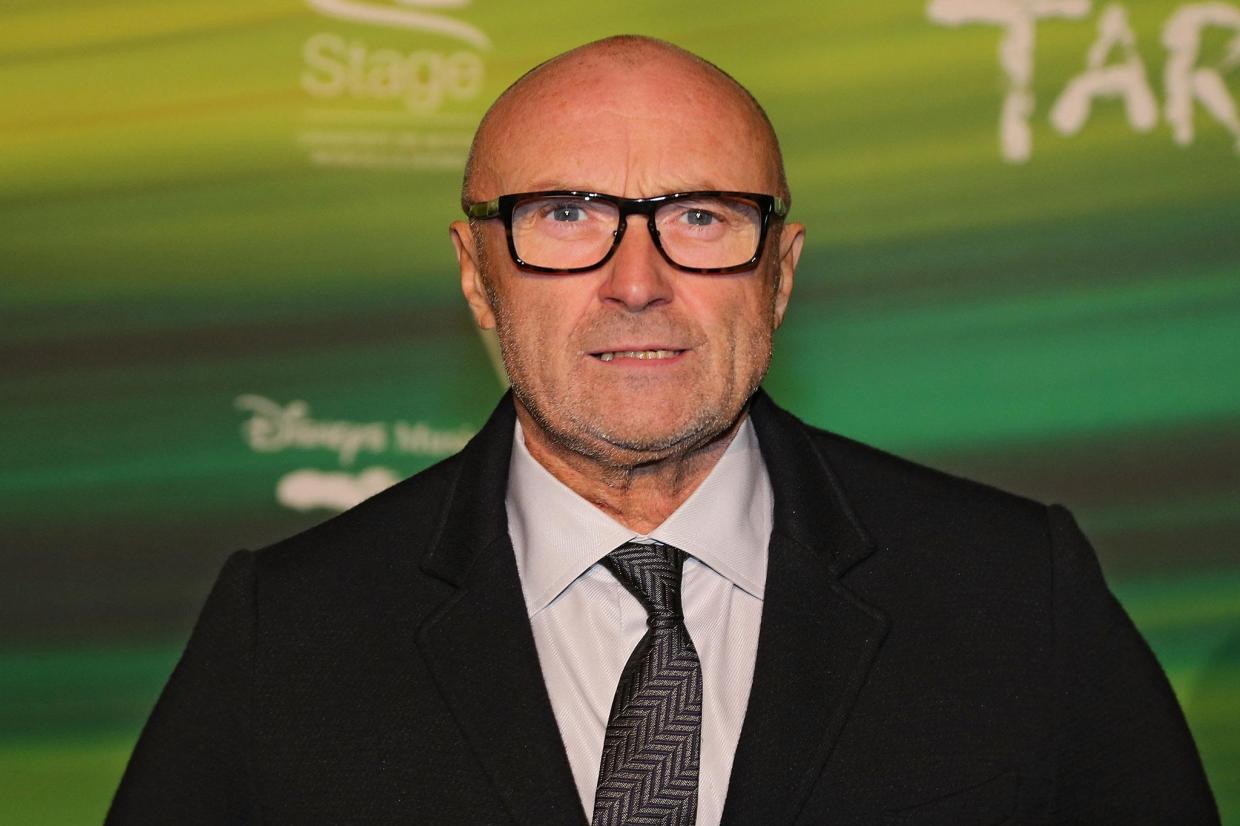 After experiencing a bit of a revival in the popular culture recently, Phil Collins has been working hard at getting the word out about homelessness by lending his weight to the Young & Homeless appeal with Centrepoint.
What does this have to do with Hyperbaric medicine you ask? Well in Collin's interview on the Young & Homeless appeal in The Independent recently, he explained that the reason for his last minute absence at the Centrepoint Christmas gala, was due to an abscess on his foot that he'd developed from suffering with Type 2 Diabetes. Luckily for Collins, who lives in Miami for the majority of the year, his consultant put him straight into a hyperbaric chamber for a weeks worth of HBOT sessions, and the abscess quickly healed.
Diabetic ulcers, like the one on Collin's foot, require a healthy, oxygenated wound bed to heal, so a lack of sufficient oxygen (hypoxia) in the wound bed slows or stops the normal healing process and in extreme cases, can lead to amputation.
Hyperbaric Oxygen Therapy helps repair wounds and enhances healing by improving blood circulation, encouraging the formation of new capillary blood vessels and supplying more oxygen to tissue in the wound bed. Hyperbaric oxygen also helps kill the anaerobic bacteria that cause some of the worst infections in chronic diabetic wounds.
Being a wealthy celebrity who splits his time between Miami and Switzerland, Phil Collins obviously has access to the best possible healthcare and facilities that money can buy, and is looked after by physicians who are at the forefront of championing pioneering treatments for such conditions. Even though less is publicised about the profoundly positive effects of HBOT on diabetic leg ulcers in the UK, due to restrictions with NHS funding for treatment and a lack of clinical referrals from GP's and consultants, it is still a viable, affordable and necessary option for many patients suffering from similar conditions throughout the UK and should be recognised as such.
For more information about the daily treatments we offer at our nationwide hyperbaric chambers, or to discuss funding and treatments options available to our patients, please call 01788 579 555 today or contact the doctor on doctor@oxygenhealing.co.uk.
Read the full Independent story here.
January 16, 2017
Hyperbaric oxygen therapy in spontaneous brain abscess patients: a population-based comparative cohort study. 
BACKGROUND:
There is a need to improve outcome in patients with brain abscesses and hyperbaric oxygen therapy (HBOT) is a promising treatment modality. The objective of this study was to evaluate HBOT in the treatment of intracranial abscesses.
METHOD:
This population-based, comparative cohort study included 40 consecutive adult patients with spontaneous brain abscess treated surgically between January 2003 and May 2014 at our institution. Twenty patients received standard therapy with surgery and antibiotics (non-HBOT group), while the remaining 20 patients also received adjuvant HBOT (HBOT group).
RESULTS:
Resolution of brain abscesses and infection was seen in all patients. Two patients had reoperations after HBOT initiation (10 %), while nine patients (45 %) in the non-HBOT group underwent reoperations (p = 0.03). Of the 26 patients who did not receive HBOT after the first surgery, 15 (58 %) had one or several recurrences that lead to a new treatment: surgery (n = 11), surgery + HBO (n = 5) or just HBO (n = 1). In contrast, recurrences occurred in only 2 of 14 (14 %) who did receive HBOT after the first surgery (p < 0.01). A good outcome (Glasgow Outcome Score [GOS] of 5) was achieved in 16 patients (80 %) in the HBOT cohort versus 9 patients (45 %) in the non-HBOT group (p = 0.04).
CONCLUSIONS:
HBOT was associated with less treatment failures and need for reoperation and seemingly with improved long-term outcome. Further, HBOT was well tolerated and safe. Prospective studies are warranted to establish the role of HBOT in the treatment of brain abscesses.
January 09, 2017

AIM:
Chronic radiation injuries, although uncommon, are associated with poor quality of life in oncology patients. The present study assesses the efficacy and safety of hyperbaric oxygen therapy in the management of chronic radiation-induced tissue injuries.
METHODS:
A retrospective analysis was performed in 276 consecutive patients treated with hyperbaric oxygen therapy for chronic radiation-induced tissue injuries at the Hyperbaric Medicine Unit, Townsville, Queensland, between March 1995 and March 2008. Of these patients, 189 (68%) had complete follow-up data and were assessed.
RESULTS:
A total of 265 events of chronic radiation tissue injury were experienced by the 189 patients treated with hyperbaric oxygen therapy. Osteoradionecrosis prophylaxis due to radiation-induced dental disease had an overall response rate of 96% (P=0.00003; Wilcoxon matched-pairs signed-rank test). The overall response rates for established osteoradionecrosis of mandible, soft tissue necrosis of head and neck, and xerostomia were 86% (P=0.00001), 85% (P=0.002) and 64% (P=0.0001), respectively. The overall response rates for soft tissue necrosis at other sites, chronic radiation proctitis and hemorrhagic cystitis were 84% (P=0.03), 95% (P=0.0001) and 85% (P=0.03), respectively. The total complication rate after hyperbaric oxygen therapy was 15.9%, comprising reversible ear barotrauma (10.6%), reversible ocular barotrauma (4.2%), dental complications (0.5%) and myocardial infarction (0.5%).
CONCLUSION:
Our study demonstrates that hyperbaric oxygen therapy can be effectively used in a variety of chronic radiation-induced tissue injuries; its favorable risk profile suggests it should be considered for patients with radiation-induced tissue injuries.
January 03, 2017

Abstract
Introduction
This study examines patient reported outcome measures of women undergoing hyperbaric oxygen treatment (HBOT) after breast-conserving therapy.
Method
Included were 57 women treated with HBOT for late radiation-induced tissue toxicity (LRITT) referred in the period January 2014-December 2015. HBOT consisted of (on average) 47 sessions. In total, 80 min of 100 % O2 was administered under increased pressure of 2.4 ATA. Quality of life was assessed before and after treatment using the European Organization for Research and Treatment of Cancer (EORTC) QLQ-BR23, and a NRS pain score.
Results
Fifty-seven women were available for evaluation before and after treatment. Before HBOT, patients had severe complaints of pain in the arm/shoulder (46 %), swollen arm/hand (14 %), difficulty to raise arm or move it sideways (45 %), pain in the area of the affected breast (67 %), swollen area of the affected breast (45 %), oversensitivity of the affected breast (54 %), and skin problems on/in the area of the affected breast (32 %); post HBOT, severe complaints were still experienced in 17, 7, 22, 15, 13, 15, and 11 % of the women, respectively. Differences were all significant. The NRS pain score improved at least 1 point (range 0–10) in 81 % of the patients (p < 0.05).
Conclusion
In these breast cancer patients treated with HBOT for LRITT, the patient-reported outcomes were positive and improvements were observed. HBOT was a well-tolerated treatment for LRITT and its side-effects were both minimal and reversible.
December 08, 2016
NFL Hall of Fame Quarterback Joe Namath on his use of a hyperbaric chamber to treat the effects of the concussions he received while playing football.
Hear what long time advocate of using HBOT to treat brain injuries, Joe Namath, has to say about his experience of using a hyperbaric chamber and how he hopes other athletes suffering similar symptoms will make use of the treatment.