January 30, 2017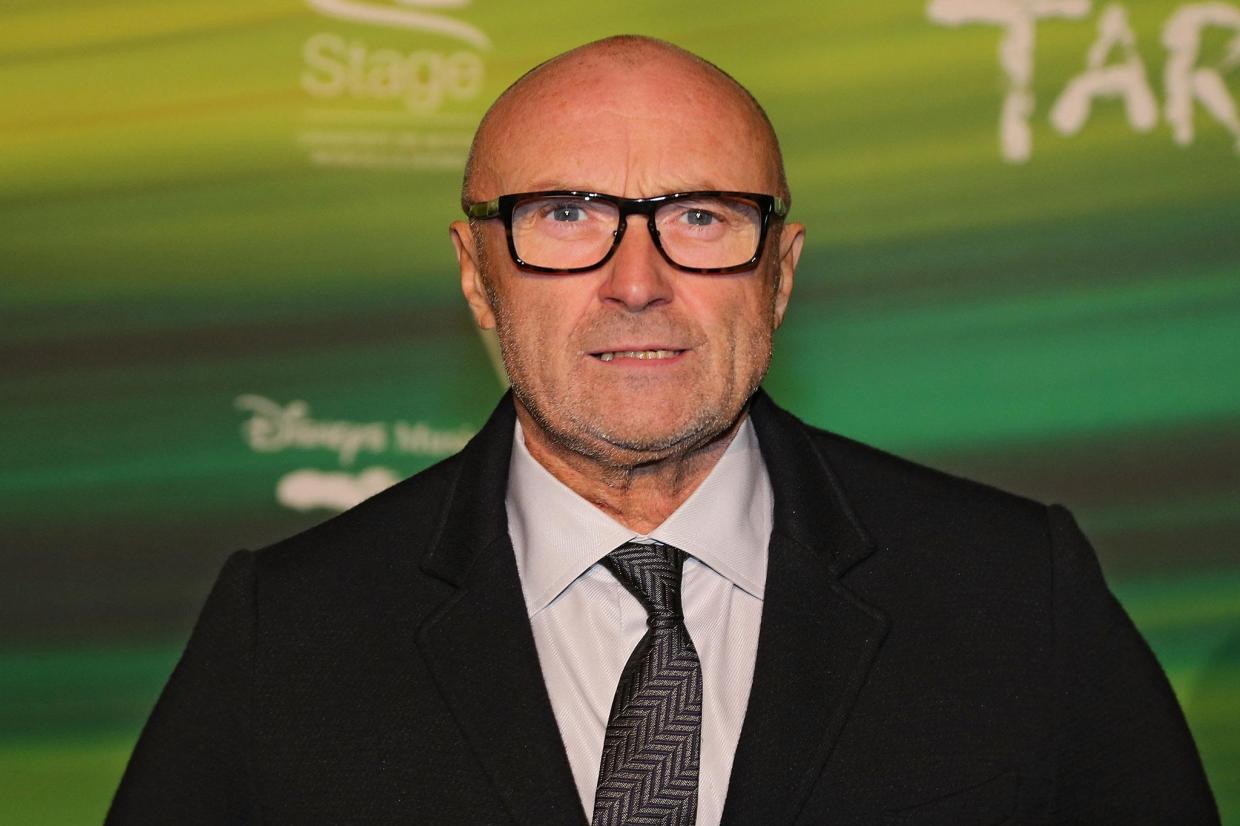 After experiencing a bit of a revival in the popular culture recently, Phil Collins has been working hard at getting the word out about homelessness by lending his weight to the Young & Homeless appeal with Centrepoint.
What does this have to do with Hyperbaric medicine you ask? Well in Collin's interview on the Young & Homeless appeal in The Independent recently, he explained that the reason for his last minute absence at the Centrepoint Christmas gala, was due to an abscess on his foot that he'd developed from suffering with Type 2 Diabetes. Luckily for Collins, who lives in Miami for the majority of the year, his consultant put him straight into a hyperbaric chamber for a weeks worth of HBOT sessions, and the abscess quickly healed.
Diabetic ulcers, like the one on Collin's foot, require a healthy, oxygenated wound bed to heal, so a lack of sufficient oxygen (hypoxia) in the wound bed slows or stops the normal healing process and in extreme cases, can lead to amputation.
Hyperbaric Oxygen Therapy helps repair wounds and enhances healing by improving blood circulation, encouraging the formation of new capillary blood vessels and supplying more oxygen to tissue in the wound bed. Hyperbaric oxygen also helps kill the anaerobic bacteria that cause some of the worst infections in chronic diabetic wounds.
Being a wealthy celebrity who splits his time between Miami and Switzerland, Phil Collins obviously has access to the best possible healthcare and facilities that money can buy, and is looked after by physicians who are at the forefront of championing pioneering treatments for such conditions. Even though less is publicised about the profoundly positive effects of HBOT on diabetic leg ulcers in the UK, due to restrictions with NHS funding for treatment and a lack of clinical referrals from GP's and consultants, it is still a viable, affordable and necessary option for many patients suffering from similar conditions throughout the UK and should be recognised as such.
For more information about the daily treatments we offer at our nationwide hyperbaric chambers, or to discuss funding and treatments options available to our patients, please call 01788 579 555 today or contact the doctor on doctor@oxygenhealing.co.uk.
Read the full Independent story here.
January 16, 2017
Hyperbaric oxygen therapy in spontaneous brain abscess patients: a population-based comparative cohort study. 
BACKGROUND:
There is a need to improve outcome in patients with brain abscesses and hyperbaric oxygen therapy (HBOT) is a promising treatment modality. The objective of this study was to evaluate HBOT in the treatment of intracranial abscesses.
METHOD:
This population-based, comparative cohort study included 40 consecutive adult patients with spontaneous brain abscess treated surgically between January 2003 and May 2014 at our institution. Twenty patients received standard therapy with surgery and antibiotics (non-HBOT group), while the remaining 20 patients also received adjuvant HBOT (HBOT group).
RESULTS:
Resolution of brain abscesses and infection was seen in all patients. Two patients had reoperations after HBOT initiation (10 %), while nine patients (45 %) in the non-HBOT group underwent reoperations (p = 0.03). Of the 26 patients who did not receive HBOT after the first surgery, 15 (58 %) had one or several recurrences that lead to a new treatment: surgery (n = 11), surgery + HBO (n = 5) or just HBO (n = 1). In contrast, recurrences occurred in only 2 of 14 (14 %) who did receive HBOT after the first surgery (p < 0.01). A good outcome (Glasgow Outcome Score [GOS] of 5) was achieved in 16 patients (80 %) in the HBOT cohort versus 9 patients (45 %) in the non-HBOT group (p = 0.04).
CONCLUSIONS:
HBOT was associated with less treatment failures and need for reoperation and seemingly with improved long-term outcome. Further, HBOT was well tolerated and safe. Prospective studies are warranted to establish the role of HBOT in the treatment of brain abscesses.
January 09, 2017

AIM:
Chronic radiation injuries, although uncommon, are associated with poor quality of life in oncology patients. The present study assesses the efficacy and safety of hyperbaric oxygen therapy in the management of chronic radiation-induced tissue injuries.
METHODS:
A retrospective analysis was performed in 276 consecutive patients treated with hyperbaric oxygen therapy for chronic radiation-induced tissue injuries at the Hyperbaric Medicine Unit, Townsville, Queensland, between March 1995 and March 2008. Of these patients, 189 (68%) had complete follow-up data and were assessed.
RESULTS:
A total of 265 events of chronic radiation tissue injury were experienced by the 189 patients treated with hyperbaric oxygen therapy. Osteoradionecrosis prophylaxis due to radiation-induced dental disease had an overall response rate of 96% (P=0.00003; Wilcoxon matched-pairs signed-rank test). The overall response rates for established osteoradionecrosis of mandible, soft tissue necrosis of head and neck, and xerostomia were 86% (P=0.00001), 85% (P=0.002) and 64% (P=0.0001), respectively. The overall response rates for soft tissue necrosis at other sites, chronic radiation proctitis and hemorrhagic cystitis were 84% (P=0.03), 95% (P=0.0001) and 85% (P=0.03), respectively. The total complication rate after hyperbaric oxygen therapy was 15.9%, comprising reversible ear barotrauma (10.6%), reversible ocular barotrauma (4.2%), dental complications (0.5%) and myocardial infarction (0.5%).
CONCLUSION:
Our study demonstrates that hyperbaric oxygen therapy can be effectively used in a variety of chronic radiation-induced tissue injuries; its favorable risk profile suggests it should be considered for patients with radiation-induced tissue injuries.