May 12, 2021
Did you know we have been treating patients suffering from the ongoing symptoms of Long COVID and we have seen incredible results?
Professional boxer Rachel Ball saw her symptoms persist for weeks and then months, threatening to end her career until she came to Midlands Diving Chamber for hyperbaric oxygen therapy where we treated her at a therapeutic depth and saw her dreams of recovery come true.
Watch her interview with ITV News now, featuring our very own Dr Michael Gonevski click the image below for the full interview.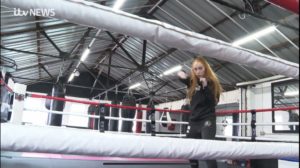 CLICK HERE TO WATCH THE VIDEO ON ITV NEWS
If you have any questions or would like more information on treatment for Long COVID please contact us now.
Call: +44 (0) 7931 472602
What's app: +44 (0) 1788 579 555
Email: doctor@midlandsdivingchamber.co.uk